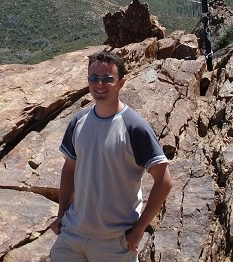 About me
I was lucky to have great teachers (not just in Maths and Science but also many other subjects and sports) who helped me see a greater view of the world and shared the joy of discovery and I became a teacher to help pass that view on.
The Maths Guide began in order to provide my own students with a way to practice their skills in their own time to make sure that they were able to keep up with the material that we were investigating in class.
What makes The Maths Guide different is the time spent researching practical educational theories prior to the development of the site. In particular, exactly how these theories were established and proven in order to make sure that the learning methodology that was implemented by the software is the absolute best way for students to learn.
I have been delighted with the results that my students and students in other schools have achieved with it and even as a Maths teacher, an Engineer and software designer with decades of maths training behind me I still learnt a few new ways to go about solving problems from using this software. I know that you will find it useful too!